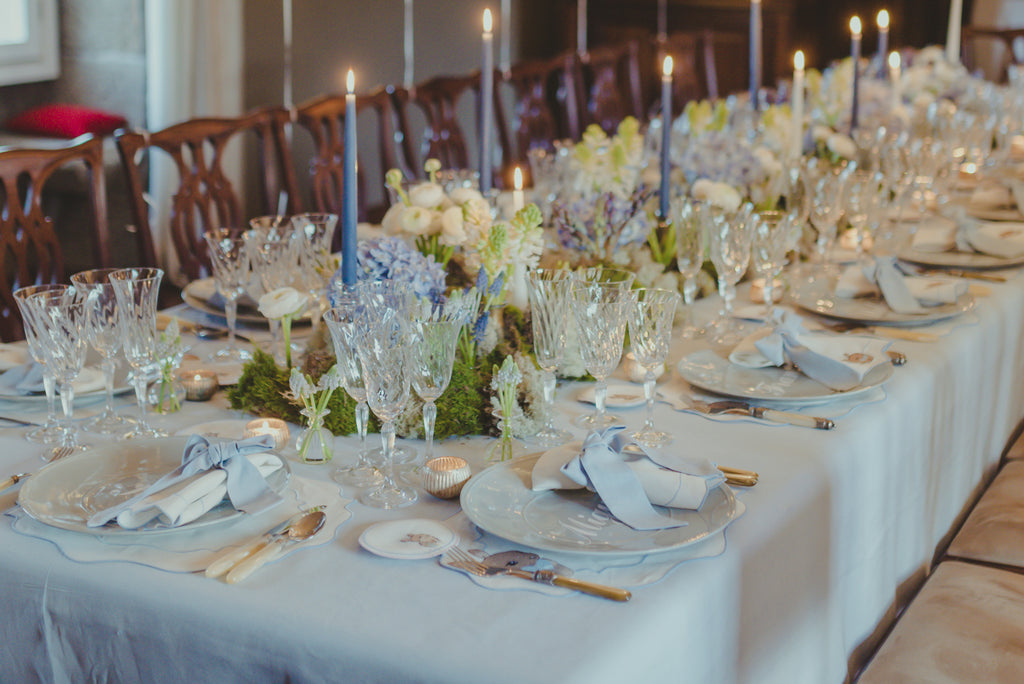 Easter is around the corner, and with it comes another perfect family event! With warmer weather and longer days, everyone is certainly starting to feel in the mood for gatherings and jolly afternoons!
An Easter tablescape is the right time to bring into your home a seasonal tablescape, with fresh Spring tones, smells and colours, and, of course, bunnies, eggs and flowers, or else it wouldn't be an Easter table!
Keep reading for all of our tips on creating a gorgeous tablescape!
Picking a central theme is the best way to kickstart the design of a tablescape! From there, things tart naturally unravelling - the colour scheme, the dinner set, the flowers, your head will start boiling with ideas! In Easter, it's not hard to pick a central theme. You have plenty to choose from, even with the classics, without seeming boring - a Spring-ish theme around a certain type of flowers growing currently on your garden, or something more Easter related like eggs, chicks or bunnies!
The centerpiece is one of the key focal points of your table, so it is usually a good idea to start building from that and escalating down towards each seat, so that you don't have two or more competing focal points. Choose the most beautiful blossoms you have or can buy, something in pale and joyous colours, such as yellows or blues, and everything else will complement perfectly.
SHOP THE PIECES
Whenever you have a holiday gathering, it's time to bring to the table your A-game with those special holiday decor items you've been longing to use! And Easter decor is just the cutest! Rabit-themed napkins, eggs and bunnies will definitely be the best details you'll add to your Easter table!
Small details do make a difference - you don't need to go overboard or miles off-path to add a few details that will just look delicious to the eye! Some toy moss and mushrooms, giving some extra texture to the eggs by painting a few spots, and adding some feathery textures will enrich the overall Easter look of your table!