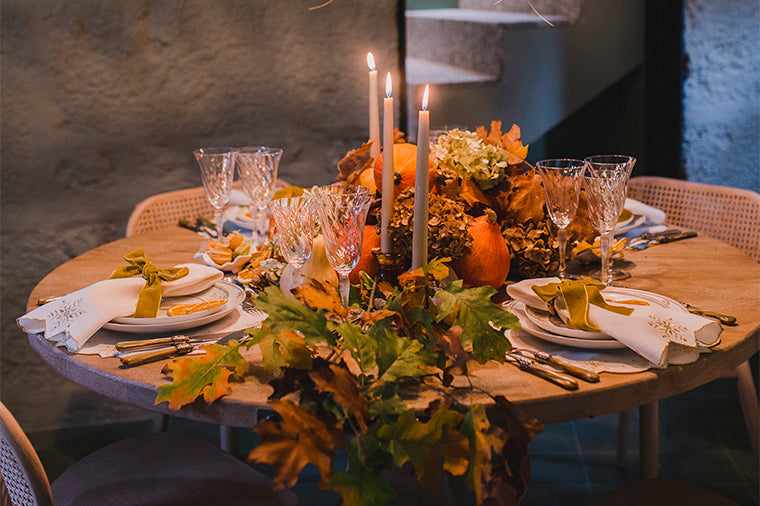 Autumn is a season for going back to routines and catching up with everyone that we haven't seen during the holidays season. For us, it's almost a new start, just like the new year. With a crisp chill in the air and the colours of the leaves starting to change again to this beautiful warm and rich colour palette, we also like to bring that spirit to our home décor.
 SHOP GOLD TABLE LINENS
During this time we turn to rich, deep shades of burgundy, loden green and plum shades incorporated into the flowers and tablecloths. Dahlias are one of our favourite flower choices at this time of the year, and we also like to mix them with rich red toned flowers along with berries. We use these to capture the shades of Autumn foliage, from golden yellows and saffron orange to amber and crimson.
 SHOP BORDEAUX TABLE LINENS
When entertaining at home, we like to dress up a little more and make everything a little more elegant. On our tables, we love adding touches of golden tones and at this time of the year we start lighting more candles to counter-balance the earlier nightfall.
 SHOP GREEN TABLE LINENS
Autumn is the season when our focus shifts back into the home and when we enjoy the most the welcoming warmth of sitting around the table with family and friends.