Delicious Chocolate & Biscuits Roll Recipe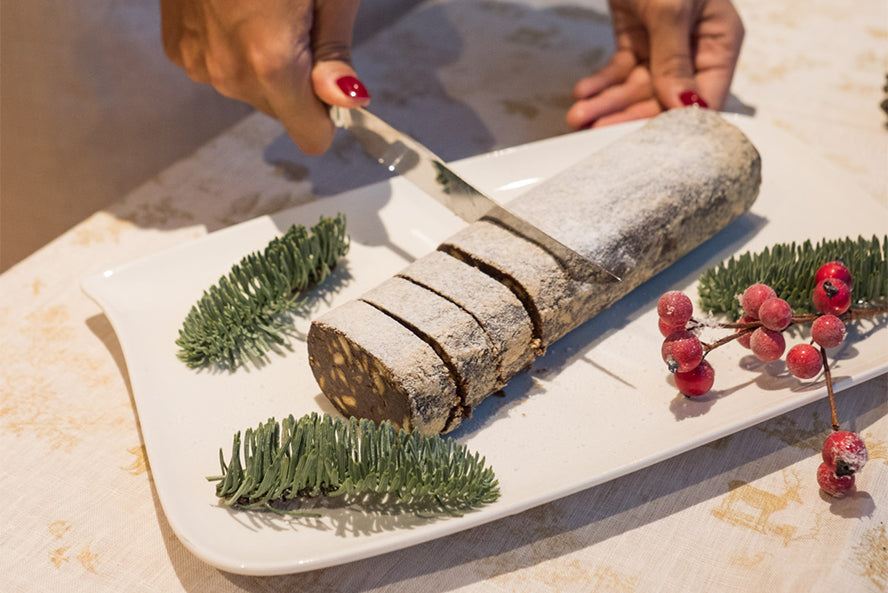 This mouth watering chocolate and biscuits roll is a simple, quick and easy to make dessert that all our guests enjoy. Usually, it's also the kids' favourite and disappears quickly at our lunches or dinners.
We suggest this recipe for when you don't have much time and need to prepare something delicious to present to your guests.
You can also make this recipe in a round cake pan and cover it with melted chocolate - you'll have Queen Elizabeth II's favourite cake dessert.
CHOCOLATE & BISCUITS ROOL RECIPE
INGREDIENTS 
200 g Marie biscuits or digestive biscuits
100 g chocolate powder
100 g of sugar
100 g melted butter
1 beaten egg
Aluminum foil
PREPARATION 
1. For this chocolate & biscuits recipe, crush the biscuits and place them in a bowl. Add the powdered chocolate, sugar, butter and beaten egg and mix everything very well until you get a mouldable dough.
2. Shape the mixture into a roll shape and wrap it in aluminum foil. Take it to the cold until it gets a very hard consistency and can be cut without breaking (about 3h)
3. Serve the chocolate roll in slices, without the aluminum foil and decorated to taste.
We promise you will love it!
Share with us your chocolate & biscuit roll on our Instagram @caspisanti
SHOP THIS ARTICLE