Elegant & Spooky Halloween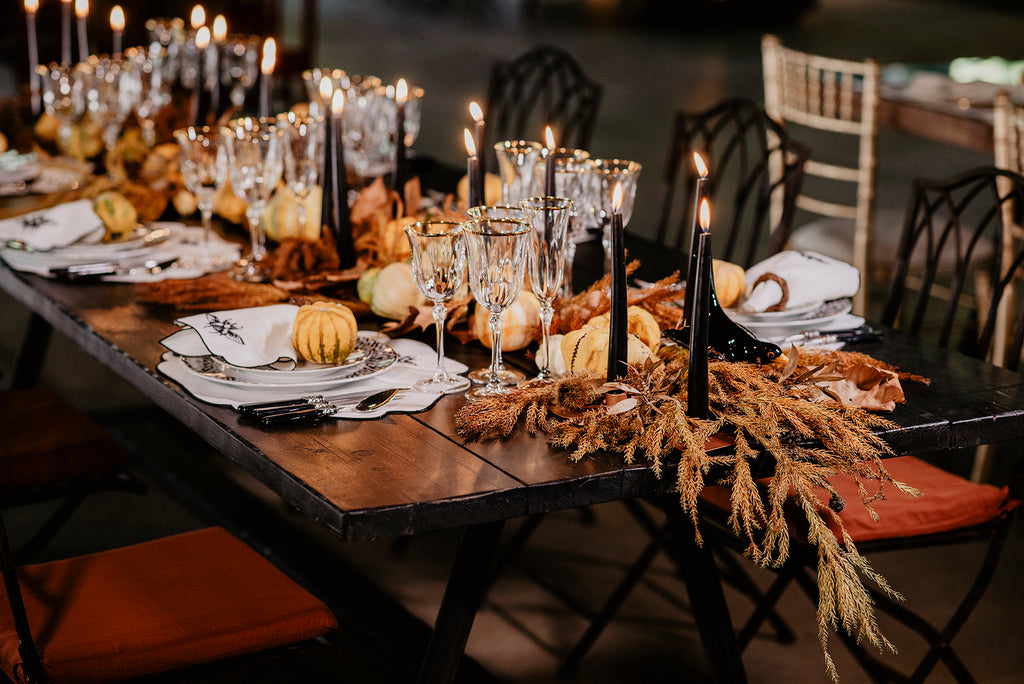 If you think fast about Halloween, you will probably imagine kids joyfully wandering around the neighborhood on their fun suits and spooky porches decorated with lots of pumpkin heads and spiders. But while kids are at the spotlight on Halloween, it does not mean they get to have all the fun for themselves!
Halloween can be a perfect excuse for a gathering with friends, around a warm table full with Autumnal food… and of course, with lots of black, brown and orange elements – pumpkins, dry foliage, long candlesticks - all around to set the right mood!
We have put up a beautiful Halloween table setting so you can draw inspiration from, where we our staple placemats and napkins in white with darker embroidered borders have the double function of balancing the heavy tones of the table and adding some elegance to the whole setting on one hand, and on the other hand working as a focal point for the beautiful food that is about to be served to the invitees.
You can get so creative with setting up a Halloween table, we can assure you we had lots of fun planning for it!