Amazing Wedding Tablescapes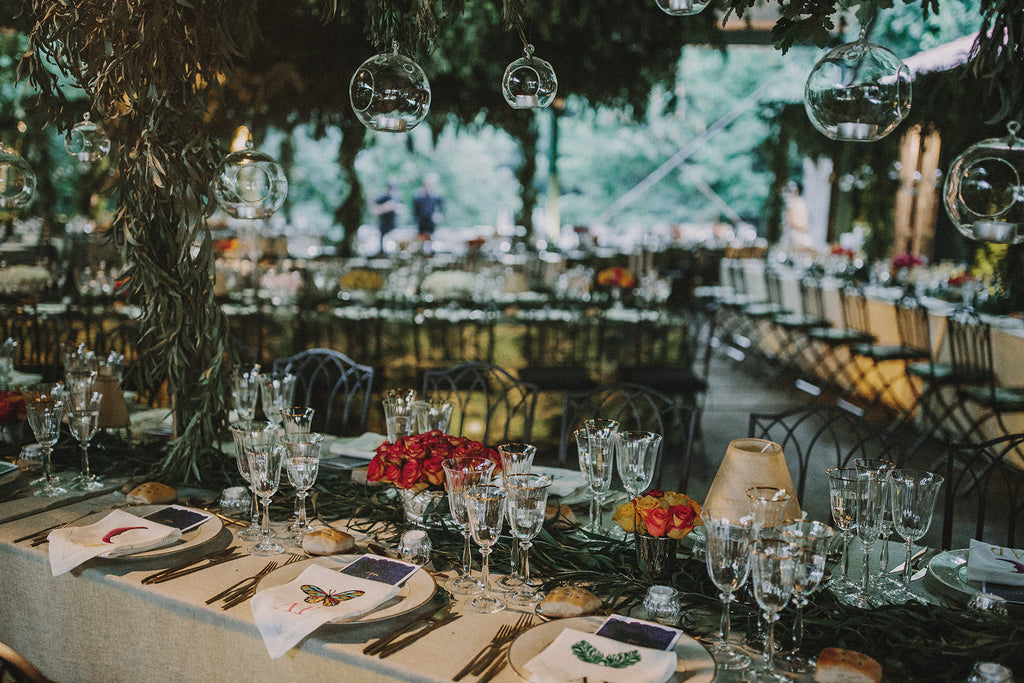 When planning the decorations for a wedding, one of the decorations that can make the biggest impact on your guests is the wedding reception table decorations.
Take your wedding planner out and get inspired by these five different wedding reception ideas for your big day! 
1. MODERN WHITES
White is the colour of weddings par excellence, but you can make it feel modern too!
Use only white flowers and arrange them in clear crystal glass vases of similar heights.
Quick tip: Hints of ivory and blue add a romantic touch.
2. RICH GREENERY
A rich, lush wedding calls for a luxurious garden!
A garden/greenhouse location creates a more intimate, moody feel, and rich greenery evokes a vintage yet fresh ambience. 
Quick tip: For a personal touch, add your embroidered initials to each napkin. 
3. ROMANTIC SERENITY
Peaches, beiges and golds meld seamlessly on this romantic table.
The brighter and shinier elements give it a more feminine feel, and the touch of luxurious reflections bring it all together beautifully. 
Quick tip: The mirror table and the mother of pearl details elevate this linen set from casual to a very romantic and luxurious look.
4. BOLD RED VELVET
Red-ish tones will always evoke love, and red velvet gives it that touch of sophistication and luxury in a more subtle way. 
Quick tip: Pair the theme-tone with gold elements and striking shapes for a balanced tablescape. 
5. BY THE SEA
Weddings in the Summer are the tradition, and if yours is by the sea, you can't fail to deliver a beautiful ocean-inspired theme.
Quick tip: Lightness and brightness, paired with sea elements, are the key to success!
SHOP THIS EDIT