A Fun & Colourful Carnival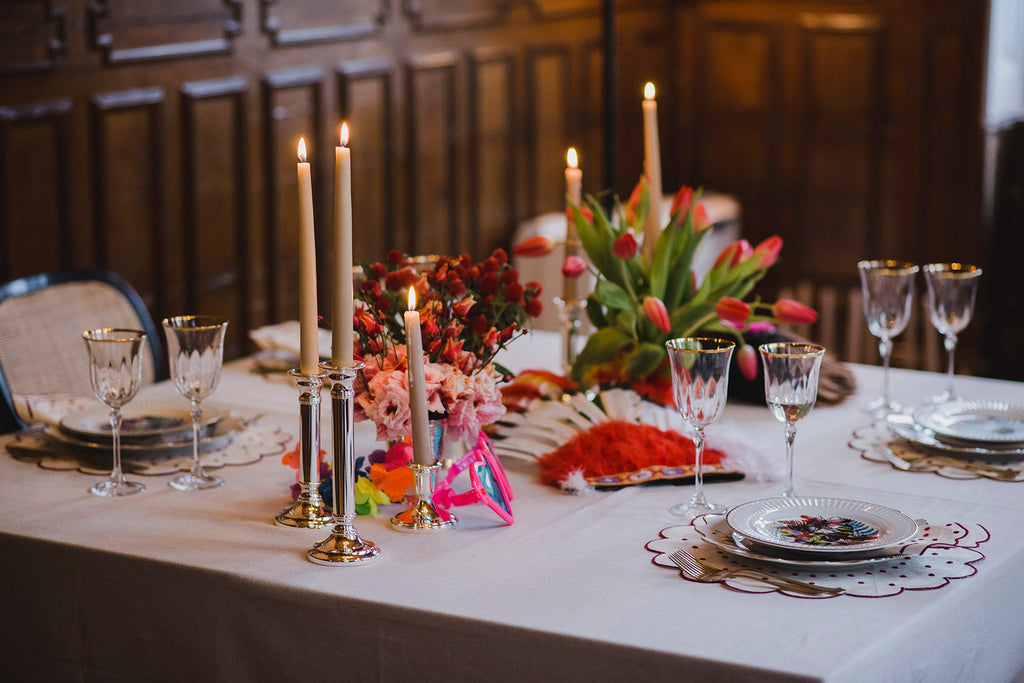 Carnival is the festivity of colour and joy and fun and partying! Create a memorable Carnival event with our quick tips for how to set a fun and colourful tablescape. 
1. Choose a joyful set as the theme background 
As usually, the backdrop for your whole table is what sets the mood for the entire event! On this occasion, you might vibrant on the table linen, or the tableware, or both. We opted to use a plain white tablecloth to let all the other vibrant and colourful elements take the stage at their full potential. The tableware used is full of colour, shapes and exoticism, and the placemats end up creating an element of continuity between the plainness of the table cloth and the vibrancy of the tableware.

2. Mix bright & vibrant flowers
Decorate your table with as many joyful and bright coloured elements - choose cheerful flowers, bright and shiny vases and glassware, and lots of colourful props for an unpretentious uplifting mood!
3. Use fun accessories
Picking up on the props mentioned in the previous point, you will want to go with something fun, something wearable, something playful that your guests will pick up, mess around with, and create an almost physical comedy act around the table - this will be the perfect mood for unforgettable moments and for those pictures that will put everyone laughing for years!

4. We like to use candles for an extra pop of light 
You will have noticed by now (if you've read a handful of our previous posts) that we love candles - there's always a way they can be incorporated into a theme setting and a beautiful tablescape can always benefit from a some extra brightness. The truth is that the flames always dance at the rythm of the guests, and in an event that will be full of energy and fun, the constant moving around the table will make the tiny flames dance energetically and joyfully and mimic the guests mood!
SHOP BRIGHTFUL TABLE SETS