How to host a stress-free last minute dinner party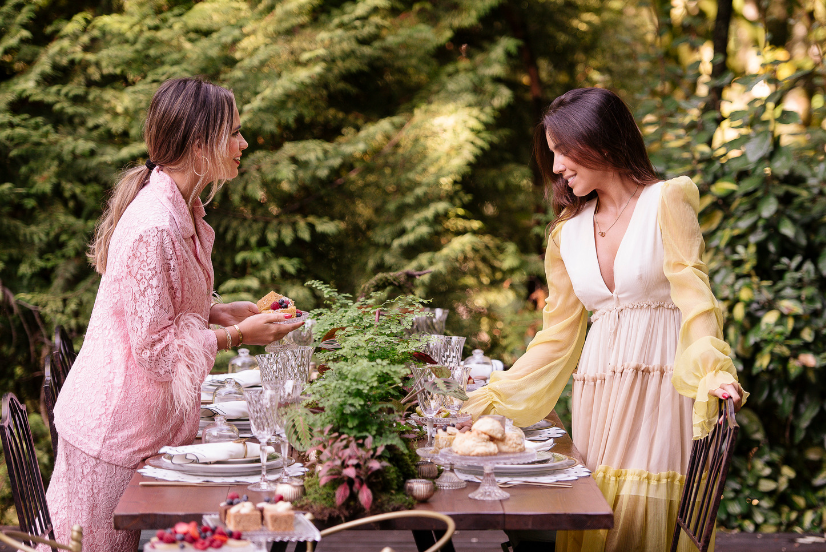 Planning a party can be stressful, even if it is just for a few guests. Sometimes we wonder if it was all worth it!
How can seating a few friends around a table be so tricky – and so exhausting? Here's some tips to how
to whip it all up at the last minute.
GET THE ATMOSPHERE RIGHT
We never get tired of talking about how important light is to create the right atmosphere at an event. Turn the lights down: soft lighting is the quickest way to create a great atmosphere. Soft lighting makes everyone (and everything) look beautiful. Burn some candles.
CENTERPIECES & DECORATIONS
We are talking here of last minute dinner parties, without big fuss, so grab a few big bunches of leaves and flowers from the garden and put them in jugs.
HAVE EVERYTHING READY ON TIME
The secret to having a good time is to make everyone feel relaxed. The first few minutes of a social event set the tone for the rest of the evening. There's no point in having everything just so if your guests don't feel welcome.
Once guests arrive, keep your time in the kitchen to a minimum. Don't leave your guests on their own while you vanish to cook. Prepare something that will allow you to stay with them and talk, especially in the early stages of the evening
MUSIC
Crucial for entertaining and helping your guests relax, you should never underestimate the power of a very good playlist when throwing a great party.
LIQUOR
Serve pre-dinner drinks in big, well-proportioned glasses and make sure they are full.
THE FOOD
Dinner party food should be simple, generous, easy to serve and easy to eat.
For a last minute party, we suggest things that are quick to make, such as seafood, one pan Ratatouille, Prosciutto and fig salad... For a last minute dessert that still has the wow-factor, we suggest
Butterscotch
sauce
with burnt-butter bananas and ice cream or a fun ready-bake chocolate cookie ice cream sandwiches. It doesn't really need to be complicated to be delicious!
Relax and have a blast!
SHOP THIS ARTICLE