How to Host the Perfect Easter Egg Hunt at Home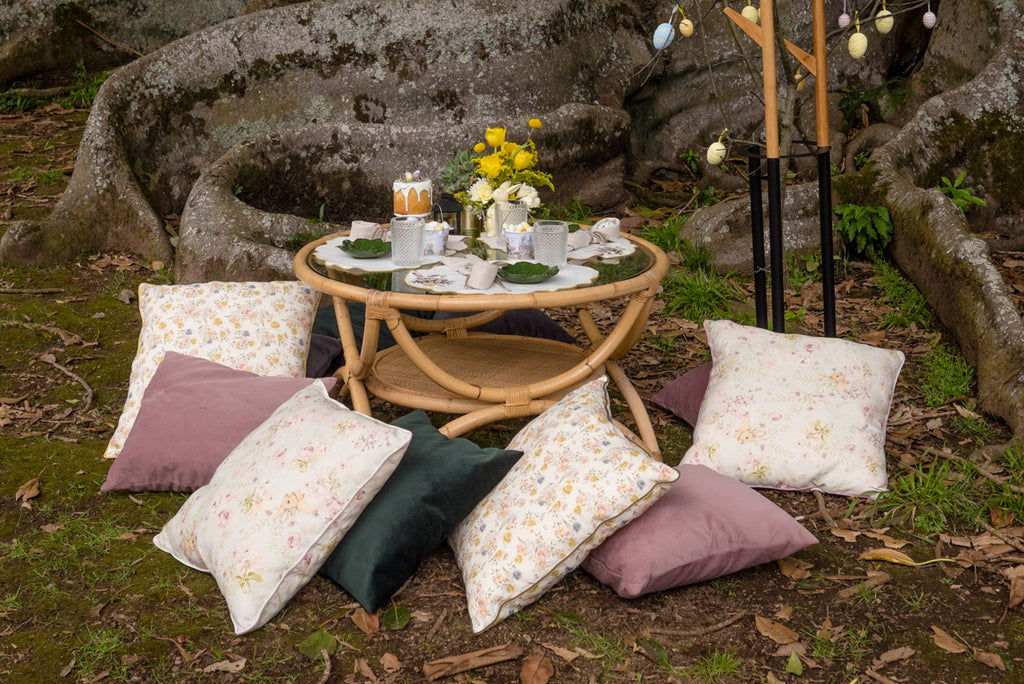 Easter egg hunts are a beloved tradition for families all around the world. Whether you're hosting an Easter gathering or just looking for a fun activity to do with your kids, an Easter egg hunt is the perfect way to celebrate the holiday. Here are some tips on how to host the perfect Easter egg hunt at home:
Plan Ahead: The key to a successful Easter egg hunt is planning ahead. Decide on the time, date, and location of the egg hunt. Make sure to choose a location that is safe and spacious enough for the kids to run around and hunt for eggs. If you're hosting the egg hunt outdoors, make sure to have a backup plan in case of inclement weather.

Set the Scene: Create a whimsical garden scene for the egg hunt. You can set up a beautiful tablescape outside for breakfast or brunch before the hunt begins. Incorporate the pastel colours and floral patterns of Easter into your decor to set the tone for the event. Add some fresh spring flowers, Easter decorations, and perhaps even some small bunny plushies to the garden to add to the Easter-themed atmosphere.

Plan the Egg Hunt: Decide how many eggs you want to hide and where you want to hide them. Make sure to keep the age of the kids in mind when choosing the difficulty level of the hiding spots. For younger children, hide eggs in more obvious places, while older kids may enjoy a more challenging hunt. You can also consider adding some fun Easter-themed obstacles, such as hopping through a set of bunny ears or crawling through a tunnel. You can also hide other surprises, like small toys or candy, in addition to the eggs to make the hunt even more exciting.

 

 

 

Provide Baskets or Bags Make sure to provide baskets or bags for the kids to collect their eggs in. You can even create personalised baskets or bags for each child to make the egg hunt even more special.

Enjoy the Festivities Remember to enjoy the festivities and have fun with your family and friends. Take plenty of photos to capture the memories of the day, and don't forget to thank everyone for coming and participating in the egg hunt.
Hosting the perfect Easter egg hunt at home is all about planning ahead, setting the scene, planning the egg hunt, providing baskets or bags, and enjoying the festivities. With these tips, you can create a memorable Easter celebration that your family and friends will treasure for years to come.
SHOP THIS ARTICLE