How To Set A Casual Table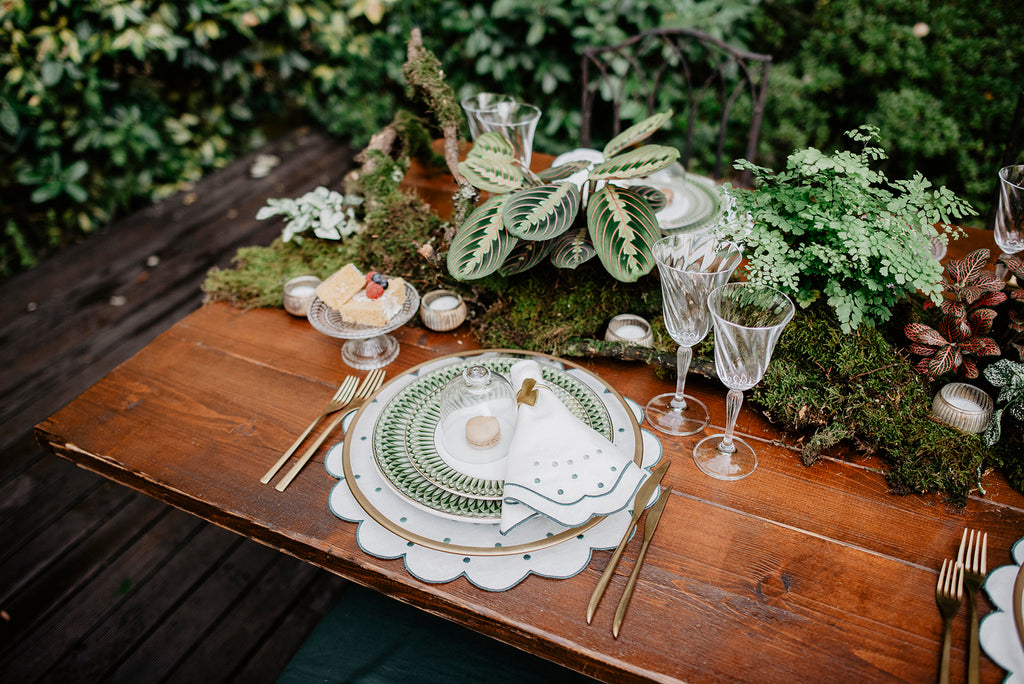 Tablescaping does not have to be super considerate all the times – sometimes we just feel like throwing an informal lunch as an excuse to invite our girlfriends over to have some fun over some delicious food! Preparing such an informal occasion can be such as special and fun, from deciding the delicious food to be served, to creating the perfect mood all around with lightning, plants, ambience music and, of course, the table setting itself! All this is super important so that the gathering is heart-warming and comfortable.
Today, we will list down our main yet simple considerations when it comes time to throw an informal lunch and to present your guests with a beautiful informal tablescape that will make a lasting impression and make the whole lunch flow as easily as your favorite virgin cocktail.
 1. Tablecloth
The tablecloth is the most important piece of your table decor. It is the foundation of the whole theme, and it ties together the napkins, place settings and accessories.
For casual get togethers we prefer a simple, patternless tablecloth, as it is always a safe yet elegant choice for any informal event.
Besides, it is always easy to throw on top of a plain tablecloth a pop of color if you are feeling a bit bolder and want to complement the whole space.
 2. Napkins
Napkins are the perfect element to enrich the whole table setting, as they are by definition a more textural and dynamic element, making them perfect pieces to create a contrasting, flowy and vibrant element that enriches the feel of the eating environment.
Particularly, linen napkins have a down-to-earth elegance that provides that textural feel that will surely make your guests double-glance and stop at the touch of the piece.
3. Place Settings
Properly displayed place settings are key as they are indicators of both how much of yourself you put into the whole table setting as well as of how good a host you are! For informal gatherings, we do not go overboard and keep to the essentials – if you put up an immensely elaborate place setting, your guests will feel it is more of a formal lunch rather than an informal one, and the ease ambience you envisaged for the gathering might get somewhat lost. Keeping it down to salad and dinner cutlery and plates, a water glass and wine glass, and the napkin is probably enough to serve all well on such an informal setting. If you find out that you've forgotten anything, it is not much of a big deal either – remember it is just an informal lunch, and your friends will be there mostly for catching up on the latest news on each's lives!