Preparing for Autumn Cocktails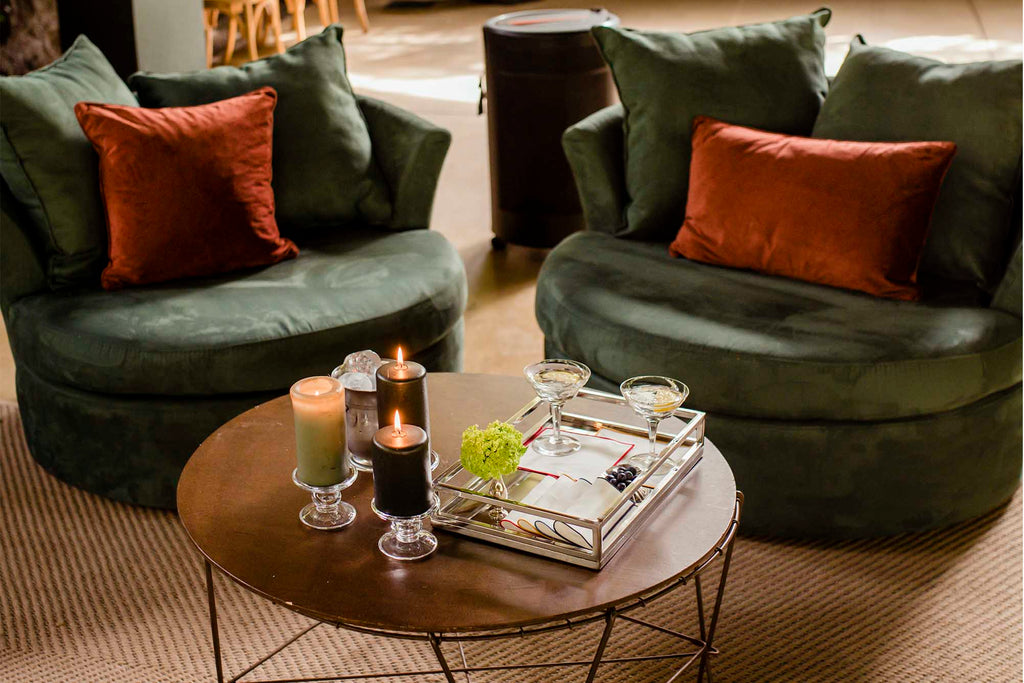 Now that Autumn is just around the corner, and with the next few months looking to find us hosting inside our homes more often than not, it's the perfect time to start preparing for warmer cocktails in the chillier season.
To stock your bar, either for a party or just to keep your options open when you feel like having a glass in the evening from the comfort of your home with your better half, here are the basic types of liquor to consider, in addition to red and white wine, beer, and champagne:
Vodka
Gin
Rum
Tequila
Scotch
Whiskey
Bourbon
Rye
Vermouth (sweet and dry)
Cognac/Brandy
Triple Sec
Don't forget non-alcoholic drinks and mixers, including tonic, club soda or sparkling water, soft drinks, and orange and cranberry juices. Bitters are also good to have, and you'll need lemons and limes.
How to estimate the amount of wine and liquor you'll need for a party? It's a good idea to have more than you expect, because it won't go bad. A good rule of thumb is: for a cocktail party or dinner with only wine, estimate one bottle for every two guests, served every two hours. You can also calculate one drink per average drinker per hour; then increase that by 25 percent just to be on the safe side.
A one-litre bottle of liquor yields roughly twenty drinks. For mixers, allow about one litre of tonic, club soda, or juice for every three guests drinking liquor.
Also, don't forget to plan for the ice stock - a good estimate is to have about 5 lbs / 2 kg of ice per 3 guests - that will include already what you'll need for ice buckets or coolers. 
We hope these tips help you prepare for all those beautiful cocktails and indoor parties you are already starting to plan for the next months! 
SHOP OUR COCKTAIL NAPKINS