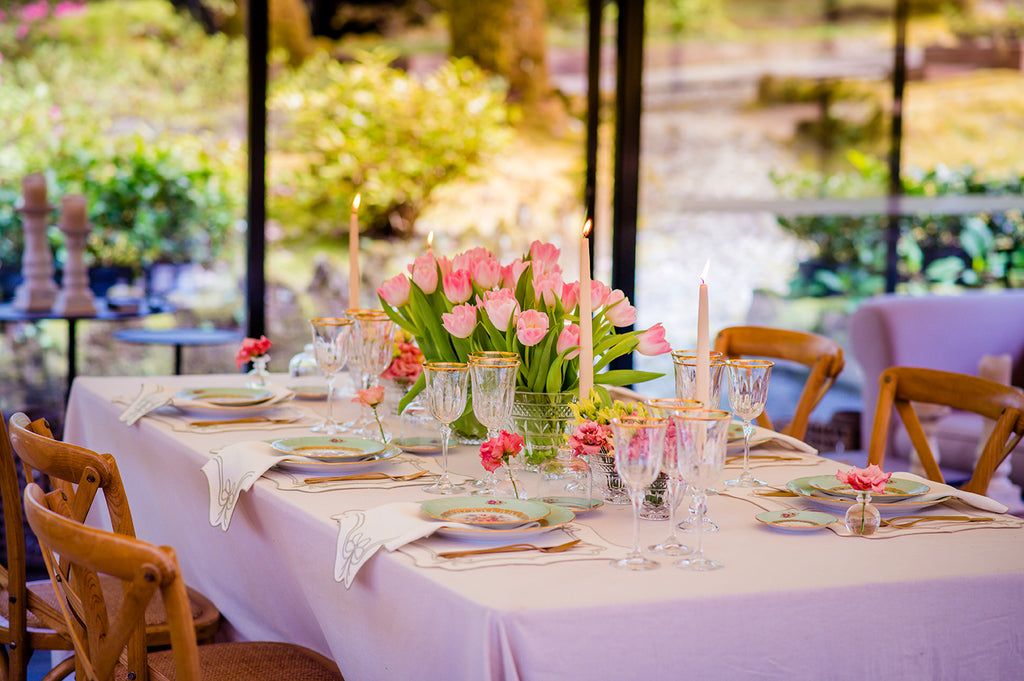 Mother's Day Gifts
There's no one in the entire world that deserves all our love as our mother! She's always there for us, and while we do show our love and appreciation for her every single day, Mother's Day is a special occasion where we go above and beyond in putting together something special for our most special Woman!
For most countries, May is the month of Mother's Day, so we've prepared a special gift guide for you to draw inspiration from and create unique moments of love and caring for your mother!
TEA & BREAKFAST TRAYS
Who doesn't love to be waken up to the smell of freshly made tea and biscuits and be presented with such a caring and thoughtful breakfast in the comfort of bed? Every one, I dare say. And who deserves this most than anyone else? Our Mother, definitely!
She'll love it dearly - it's a small gesture that fills anyone's heart. 
Discover below our selection of placemats, napkins and bows in female tones and elegant cuts that will help you create the perfect tea & breakfast tray!
PERSONALIZABLE ITEMS 
Another way of showing how special your Mother is for you is gifting her with something unique that will always reminder her of how much you love her! 
A personalized silky smooth pajama set with her initials embroidered, a special set of necessaires specially prepared for her, or custom table items are just some of the options that we offer you! Browse through the carousel below and we're sure you will find out something that you can put your Mother's name or initials on and she will absolutely adore!
"This day is so special to us...The purest of loves is the love we have for our children!"
xx Ana & Marta