Our founder Ana's favourite Winter soup recipe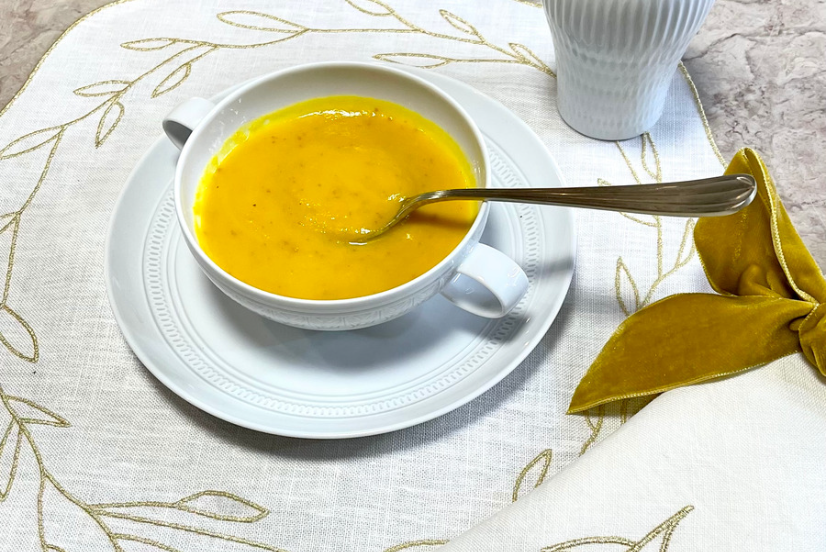 Ana's favourite cozy Winter soup, that feels good and delicious - Pumpkin & turmeric soup.
It's delicious, easy & PERFECT for the cold days. You must try it this time of the year!
Pumpkin & turmeric soup
1/2 small butternut squash
Put the onion and the squash in a pan, drizzle with the oil and cook covered over a moderate heat.
Meanwhile, wash the courgette, cut it into cubes and add it to the vegetables in the pan. Sprinkle with salt, cover and cook for another 20 minutes.
Add the ginger slices and turmeric to taste. Then add water to cover the vegetables and mash very well with the hand blender. Finally, bring it to a boil.
We promise you will love it!
If you make it, share it with us on Instagram.