Rules for a successful dinner party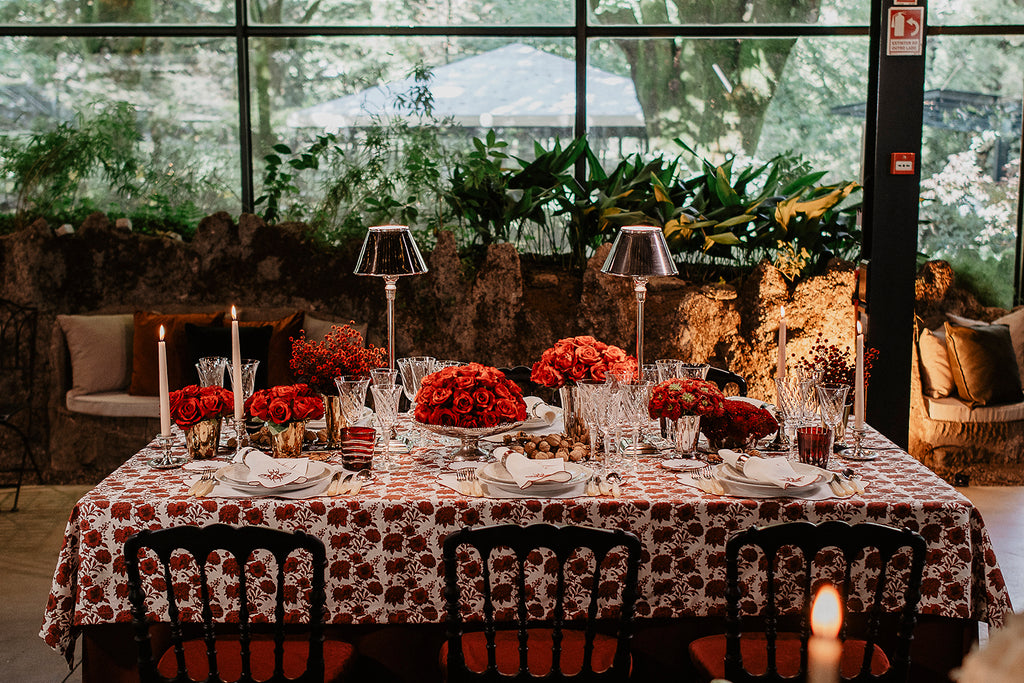 ---
For the hostess, this is the perfect season to gather around the table for a chic winter lunch or dinner party. Check our favourite ideas to inspire you throwing your own gathering.
---
 

BUFFET IS A GOOD IDEA

 

It's always good to make your guests feel comfortable with choosing and helping themselves to the lovely food you'll present them! It's an easy and more homy way of gathering.

  
WHICH FOOD SHOULD YOU OPT FOR?
Choose wisely the dishes you'll present your guests - go for options that can be prepared in advance and cooked earlier in the day, and those than can be served room-temperature.
If you're doing it yourself, getting things done ahead of time is of the uttermost importance, so use the menu to your advantage.
Start off with an array of smoked meats, salmon and cheeses.
For main courses, grilled proteins, from chicken and shellfish, paired with grilled vegetables and grain salads are an excellent choice.
Tip: marinate the main proteins overnight by submerging them in a good olive oil. Throw them on the grill the next day and finish with sea salt. This is a buffet your guests will remember.
DON'T PLAY TOO MUCH WITH DRINKS
There's one good and simple rule when it comes to choosing the drinks: keep it light and clean. Avoid sugary cocktails and stick to wines that are all-natural and lower in alcohol. These will also pair better with the food for this time of the year.
TABLE SETTING PLAN FOR SUCCESS
Round is best for a conversation involving everyone. Long and thin is best for one-on-one chatting. Try playing with the seating plan and let the conversations naturally flow!
PUDDING TIME
Winter lunches and dinners call for one key dish - pudding! Start with a nice apple or pear tart served warm with vanilla ice cream and a huge dish of raspberries. Plus fresh tarts of every kind and small profiteroles.
ATHMOSPHERE
Food is not a complete experience if the atmosphere around it doesn't compliment it. Fully embrace the time of the year and add seasonal flowers and greenery in. Use candles of different sizes scattered around the table and room. However, avoid anything too scented.
One of the most fun things is to come up with a playlist specifically for your party - it will work almost as a party fingerprint, just audible. Use Bluetooth speakers to make sure the sound is just right outside.
---
FINAL TIP: Make your guests sound fabulous!
---