Shades of Bordeaux for Fall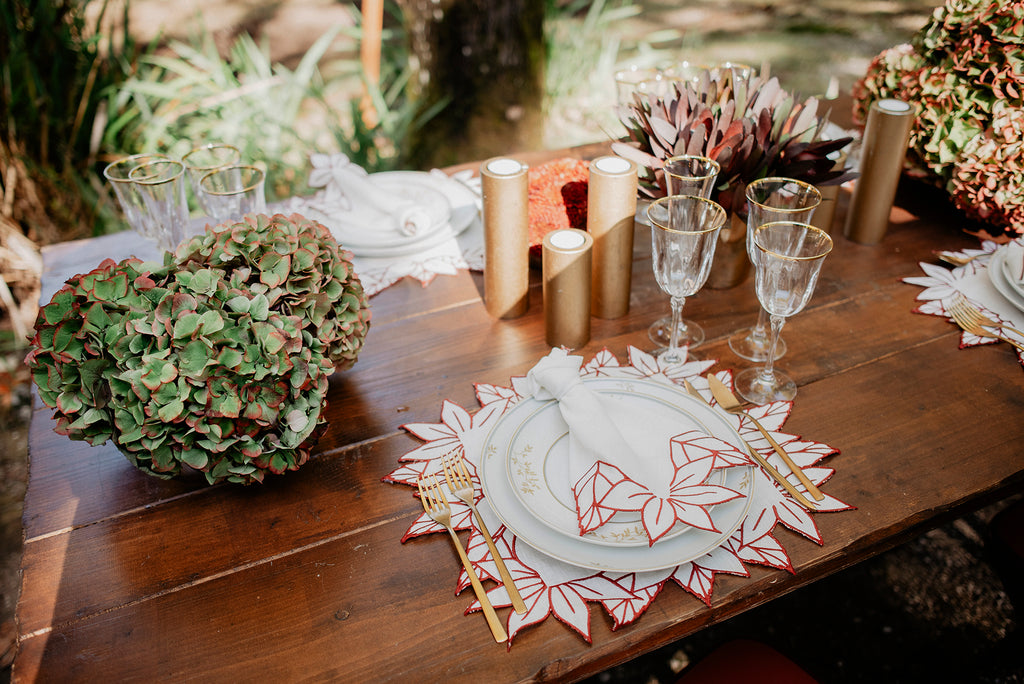 We always feel super inspired with the coming of Autumn. Autumn is a season of change, of getting back indoors, of warm colors on a chillier environment, of a great connection to natural elements.

Putting up an Autumnal tablescape is something we always love to do! The texture and color contrasts come off so easily and naturally on this season. And it is a season prone to more visual elements, to more intricacy and detail.
For us, Bordeaux is a color that binds together so very well all these aspects and can be a central theme around which the perfect Autumnal table is created. Slight variations of Bordeaux bring us quite easily into golden and bronze tones, brownish colors or even darker and rustier shades of red. Complement the table with some faded greenery and you are up to a lunch outdoors on a golden sunkissed afternoon or for a moody and warm indoor dinner with a luxurious feel.
To make it all absolutely perfect, do not neglect the scents – a warm and spicey scent is the perfect complement, but you can always explore something more citric, which goes along very well with the season!