The Story Behind Caspisanti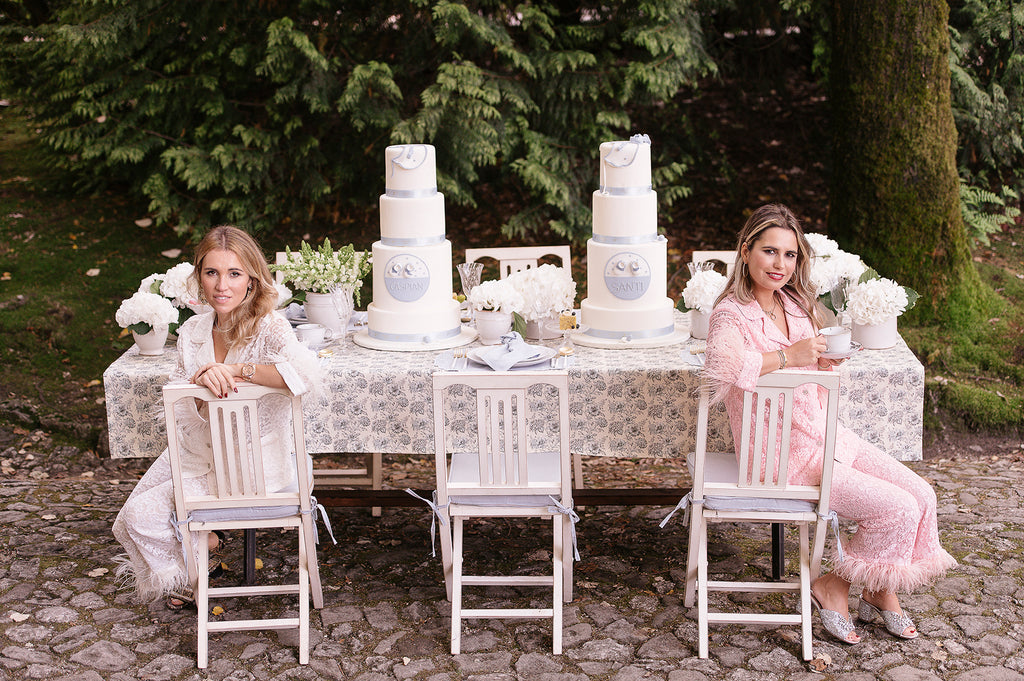 Before anything else, we would like to give you a warm welcome to what will be an important piece of our soul and lives, and where we will connect with you and share our intimate views on gathering the ones we love around us for beautiful, soulful and love-filled meetings around a table – the Caspisanti World! We feel honoured to have you onboard with us!
The name Caspisanti is such an important part of ourselves. Caspi stands for Caspian, son of Ana, and Santi stands for Santiago, son of Marta. The two baby boys were born with just two weeks between them, and with such a short distance between their births, which allowed for even a stronger bond between Ana and Marta, it came just naturally that our brand-child was an ode to the shared experiences we all had as a family. The combination of the two names makes Caspisanti an even more special project for us sisters.
On October the 17th, both Caspian and Santiago will be baptized, and it only made sense, for us moms of the boys and the brand, that Caspisanti's official presentation to the world happened on this very same day!
We are super excited with this first joint family project, and we want to share our enthusiasm for young, elegant and fun tablescapes that will help you create unforgettable moments with the ones you love the most.
We hope you love it as much as we are loving it!
xx
Ana, Marta